NEW Boys in Blue prize packs!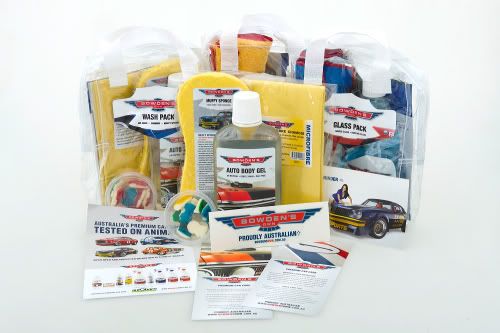 Good news Street Fords Fans! Thanks to Dan Bowden of Bowden's Own we now have some awesome new prize packs to give away to the winners of Boys in Blue. We now have a selection from a glass care, wash or wax car care package to give away to a lucky winner each issue. The best part is it cannot be easier to enter and win! All you need to do is send us an email at
rides@streetfords.com.au
with your best shots and a small blurb about your car. It couldn't be simplier.
To make it even easier, here's some top tips on how to increase your chances of getting your car onto our pages and a pack sent out to you.
1) Take pictures at a decent resolution, this means we can actually run them in print. A rough guide is that the file size of a jpeg needs to be over 1mb.
2) In your 100-150 word blurb try to write as clearly as possible, and make sure you spell correctly. If we can read the story easily it immediately brings you to the top of the list.
3) Send us the information! (you have to be in it to win it)
So get cracking, because these prizes will not hang around long.
_________________
Staff Writer - Street Fords, Xtreme Fords and Brute Utes and Vans magazines
daniel@streetfords.com.au
Phone: (02) 9741 3921 (direct line)